BE the movement™ – Aquarium of the Bay is mobilizing the largest public STEAM program in California to protect, restore and inspire conservation. JOIN US!
To commemorate the 30th Anniversary of the arrival of the world-famous sea lions at PIER 39, thirty 6 ft. tall Sea Lion Statues exclusively painted by 30 Bay Area artists will dot premier spots across San Francisco in late January, where they will remain on display for the remainder of 2020. This will be the largest public STEAM initiative in California that brings together elements of science and arts through innovative QR Code driven multi-lingual VUTAG messaging, focused on environmental sustainability and ocean conservation.
SEA LION STATUE SEARCH LIMITED TIME OFFER:
To win a FREE #SeaLionLoveSF reusable water bottle and receive $4 off your Aquarium ticket…
Take selfies with at least 10 different sea lion statues (check out the interactive map below for statue locations)
Post each photo or a collage of all 10 to your favorite social media
Tag us @aquariumofthebay (Twitter: @aquariumothebay) and #SeaLionLoveSF
Send a follow-up email to hunter@bay.org confirming your username & which platform you used!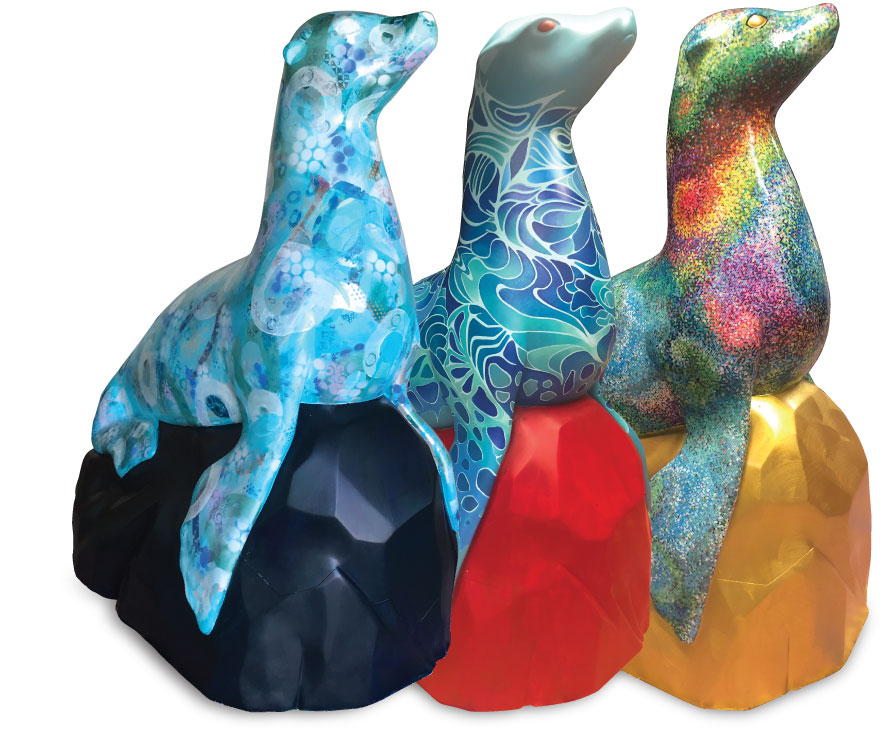 BECOME A SPONSOR
Want to become a Corporate Sponsor of California's largest science-based STEAM project? SEA LIONS in SAN FRANCISCO's 30 hand-painted statues will be prominently displayed across San Francisco from January 2020 to January 2021 to educate and inspire our local community and the 23 million tourists that visit our city each year.
The environmental messages shared by each 6-foot tall statue is estimated to reach 5 – 15 million people each, depending on its location.
Have questions? Email: development@bayecotarium.org.

CAN YOU SPOT ALL THE SEA LIONS?
Contest details to come. Don't miss out! Follow us on social media and tag #sealionlovesf
Each one of a kind, hand-painted 6-foot Sea Lion statue depicts a local artist's experience with the animals and their environment. From biodiversity, plastic pollution or sea lion rescue, each sculpture tells a true story about the lives of these mammals and their changing environment. Stay tuned for a full gallery!
The sea lions will be spread along San Francisco's most visited areas to ensure our message reaches the highest number of people.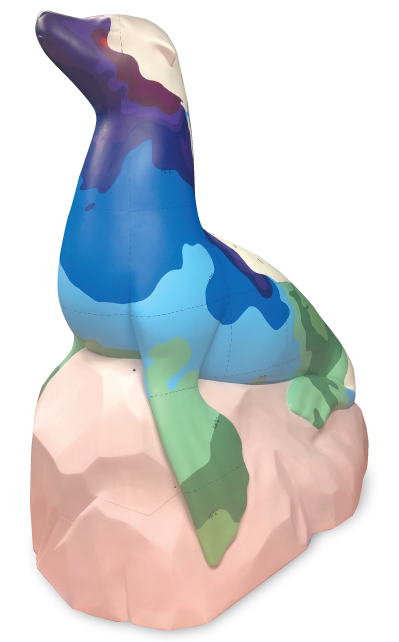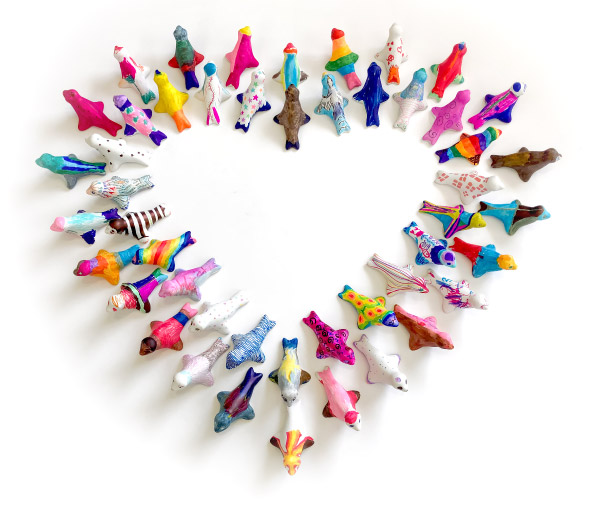 3000
MINI
SEA LION
STATUES
In addition to the 30 6-ft statues, 3000 mini sea lion statues have been painted by local school children and visitors from around the world. Together we have achieved THE LARGEST CONGRUENCE OF SEA LION STATUES IN THE WORLD, raising our conservation efforts to new heights.
SPONSORS
Thank you to our sponsors