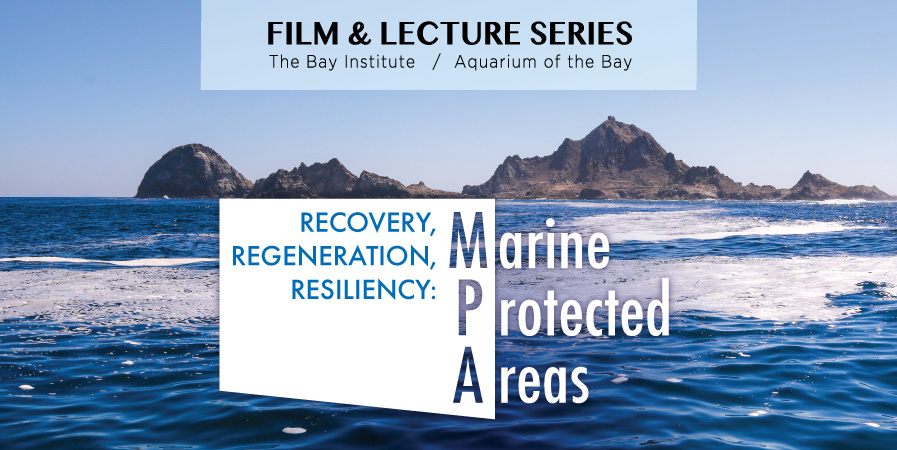 Film & Lecture Series – Marine Protected Areas
Join David McGuire (Shark Stewards/Golden Gate MPA Collaborative) in a discussion about MPAs and the health of our oceans.
California's marine protected areas (MPAs) are home to a breathtaking diversity of ocean and estuarine habitats and species. This event will feature a video on MPAs to learn more about what they are, how they work, the resources they protect, and the people on the front lines working to make them a success.
Recovery, Regeneration, Resiliency: Marine Protected Areas
Panelists:
Sara Hutto (Ocean Climate Program Coordinator, Greater Farallones National Marine Sanctuary)
Dan Robinette (Senior Biologist/Coastal Program Leader, Point Blue)
Karina Nielsen (Professor and Director, Estuary and Ocean Science Center, San Francisco State University)
Linda Hunter (Director, The Wild Oyster Project)
Event details:
Ticket includes admission to Aquarium of the Bay, one free drink and lite fare
5:00pm – Aquarium access
6:00pm – Reception
6:30pm – 8:00pm – Program