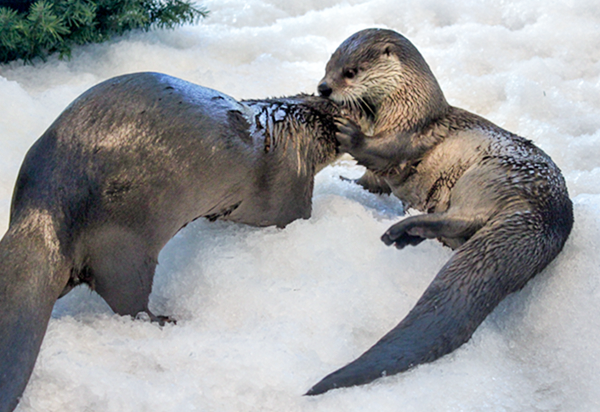 River Otters Snow Days
There's snow in the forecast at Aquarium of the Bay. Join us as our river otters romp and roll in a winter white wonderland as we add over 1,000 pounds of snow to our river otter habitat!
November 12, 2018
December 31, 2018
Come early to experience the river otters frolic, slip and slide in their new icy surroundings, spreading undeniable cuteness this holiday season! Buy tickets now to reserve your spot!
Snow courtesy of LaRocca Seafood.