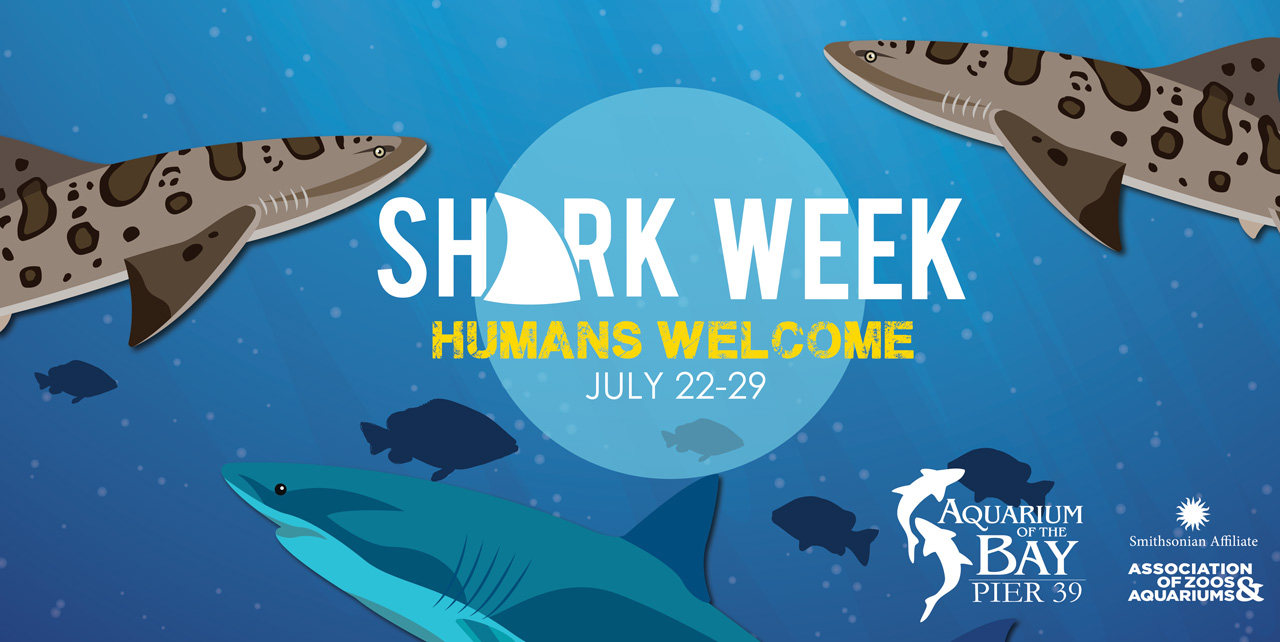 Shark Week at Aquarium of the Bay – Humans Welcome (Testing Event)
Visit our "Shark Lab" during Shark Week and learn about all things shark! Who Laid that Egg? Shark Wranglers, and Jurassic Shark are just a few of the presentations given our Educators. Join us July 22-29 between 11:15am and 4:15 pm!
Children will receive $5 off of their general admission ticket when they bring in a drawing of a shark. Artwork will be shared on our social media channels for all to see!

SHARK LAB SCHEDULE
(AKA Bay Lab, 11:15 am – 4:15 pm)
11:15am – Who Laid that Egg?
(Not all sharks lay eggs, but come find out who does!)
12:15pm – Shark Bites
(Sharks jaws and teeth come in different shapes and sizes, but ever wonder why they lose their teeth so often? 15 mins.)
1:15pm – Shark Wranglers
(Come act like a real marine biologist and find out how we are studying sharks out in the wild. 15 mins.)
2:30pm – Jurassic Shark
(Sharks jaws and teeth come in different shapes and sizes, but ever wonder why they lose their teeth so often? 15 mins.)
3:15pm – Who Laid that Egg?
(Not all sharks lay eggs, but come find out who does! 15 mins.)
4:15pm – Shark Bites
(Sharks jaws and teeth come in different shapes and sizes, but ever wonder why they lose their teeth so often? 15 mins.)
*Times subject to change