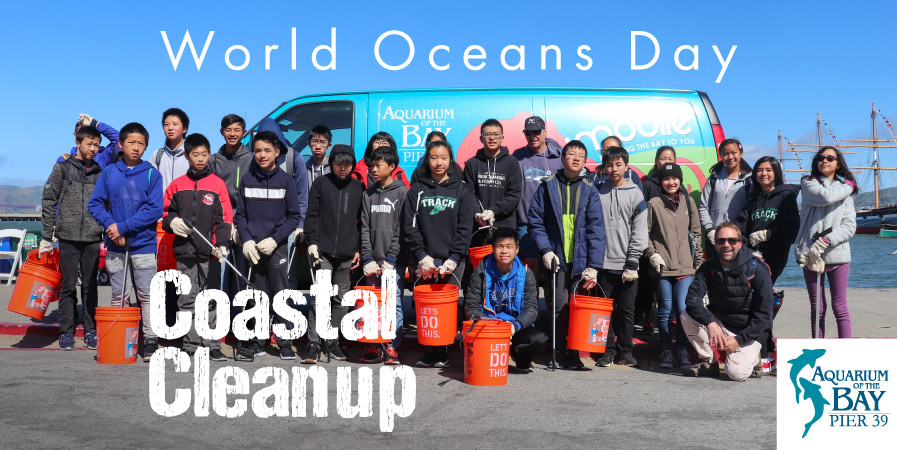 World Oceans Day 2019 Beach Cleanup
To celebrate World Oceans Day, Aquarium of the Bay will host a special beach cleanup at Aquatic Park alongside our longtime partner, SF Maritime National Historical Park. We love working alongside dedicated volunteers to pick up everyday items like straws, wrappers, cigarette butts, and other plastic trash from harming our ecosystem.
What to wear: Comfortable clothes, sturdy shoes, and sunscreen.
What to bring: this signed waiver. Volunteers who bring their own reusable water bottle/coffee mug, reusable gloves, and/or bucket will also be eligible to enter a raffle to win a pack of tickets to Aquarium of the Bay.