Careers
If you enjoy working with people and care about animals and the environment, Bay Ecotarium might be the right place for you to work. Bay Ecotarium is an equal opportunity non-profit employer seeking several roles. To apply for any of the jobs listed below, please send a cover letter mentioning the job title for which you are applying, along with your resume to hr@bayecotarium.org or the email address listed with the job description.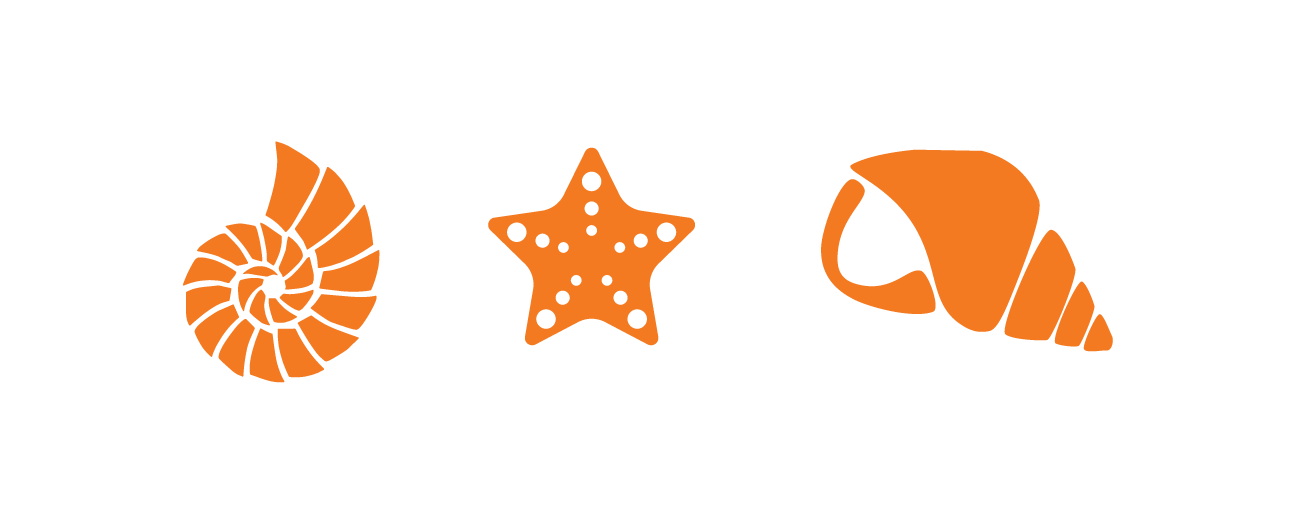 HR Coordinator
Under the supervision of the Human Resources Manager, the Human Resources Coordinator performs a variety of high-level communication, processing, and technical duties requiring independent judgment and decision-making in support of the Human Resources department and Aquarium of the Bay overall.
Primary Duties and Responsibilities:
Organize and update company personnel records and documentation
Manage the logistics of the recruiting process, including job posting, screening applicants, and scheduling interviews, for a variety of experience levels
Assist HR Manager in development and implementation of personnel policies & procedures
Perform administrative tasks such as performing background checks, filing paperwork, and completing employee documentation, including paperwork of terminated employees
Assist employees with basic interpretation of HR policies and procedures
Coordinate retention activities such as monthly employee recognition, spirit events, and cultural events
Receive and respond to email and telephone inquiries for a variety of HR processes, and decide appropriate information dissemination or routing
Process all new hire and onboarding information
In conjunction with different departments, run new hire orientation and onboard employees
Oversee all required trainings for staff members
Stay up to date on laws and ensure Aquarium compliance
Basic benefits administration
Other duties as assigned
Required Skills, Education, and Experience:
Bachelor's degree or equivalent combination of experience & education
At least one year of HR-related experience, including clerical support work or recruiting
Excellent computer skills, particularly Word, Outlook, and Excel
Experience working for a nonprofit or familiarity with nonprofits essential to be successful in this position
High-level organizational skills; able to manage databases and recordkeeping
Excellent interpersonal skills
Effective oral and written communication skills
Must be able to maintain a high level of confidentiality
Problem-solving and analytical skills a plus
How to Apply
Email resume and cover letter as separate PDF or Word attachments to hr@bayecotarium.org with the subject line "Your Name – HR Coordinator". No phone calls, please.
Tourism Greeter - Seasonal
The Tourism Greeter is a part-time seasonal position responsible for providing excellent customer service to all visitors. The Tourism Greeter must be able to communicate information both verbally and through non-verbal body language regarding Aquarium of the Bay, our mission and anything pertaining to bay.org/Bay Ecotarium, PIER 39, Fisherman's Wharf and San Francisco.
PRIMARY DUTIES & RESPONSIBILITIES INCLUDE:
Regular, reliable attendance and punctuality are essential functions and are required 100% of the time
Active participation in commission and incentive programs
Must project a professional image while in uniform
Promotes the Aquarium and its partners using a variety of marketing materials and methods (i.e. coupon distribution, upsell combos, etc)
Greets group tours and visitors as needed
Answers guest questions and give directions as needed
Monitors area to ensure a secure environment and reports problems to management
Provides exceptional internal and external customer service according to established guidelines
Pick-up and deliver promotional materials, such as brochures, from and to third party vendors
Assist Events team with private and public events
Other duties as assigned.
QUALIFICATIONS:  To perform this job successfully, an individual must be able to perform each primary duty satisfactorily. The requirements listed below are representative of the knowledge, skill, and/or ability required. Reasonable accommodations may be made to enable individuals with disabilities to perform the essential functions.
EDUCATION & EXPERIENCE:
High school degree or equivalent
Minimum of one year of customer service experience required
Previous experience in a museum, theater, amusement park, hotel, or related attraction preferred
Tour Guide certification preferred
KNOWLEDGE, SKILLS & ABILITIES:
Strong communication skills across multiple disciplines, cultures, and geographies
Must be customer service oriented, positive, portray a helpful attitude when interacting with visitors
Excellent organizational skills with great attention to detail
Must be self-disciplined, creative problem solver, and results orientated
Must be adept at handling visitors' inquiries in a fast-paced, team oriented environment
Must be comfortable working with large crowds
Basic knowledge of grammar, spelling, punctuation, and simple mathematical functions like percentages, ratios, etc.
Ability to interact with high degree of professionalism at all levels with business partners and guests
Must have excellent verbal and non-verbal communications skills and the ability to interact cheerfully with guests while working under considerable pressure in crowds and with difficult guests
Good written communication skills are needed to prepare reports and take down information accurately and thoroughly
Should have a personal passion/interest in the conservation of the San Francisco Bay and its watershed
Secondary conversational language skill highly desirable
If you are interested in this position, please submit cover letter and resume via email at hr@bayecotarium.org. Include your name and "Tourism Greeter" in the subject line, and submit a cover letter and resume as separate attachments. No phone calls, please.