Discover the beauty and diversity of Northern California aquatic life at Aquarium of the Bay.
Bay.org DBA Bay Ecotarium is a 501(c)(3) non-profit organization with a mission to enable conversations on climate resilience and ocean conservation globally, while inspiring actionable change locally by protection and preservation of the San Francisco Bay and its ecosystems, from Sierra to the Sea™.
Hours
Monday – Sunday
10am – 6pm
415.623.5300
PIER 39, San Francisco
Hours
Monday – Sunday
10am – 6pm
415.623.5300
PIER 39, San Francisco
Explore Below San Francisco Bay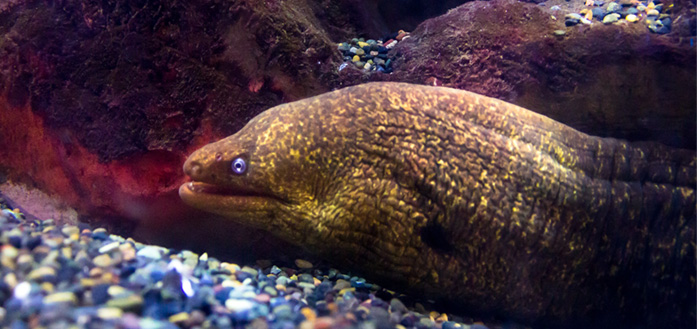 Discover the Bay
---
Discover the Bay introduces visitors to San Francisco Bay. This gallery highlights animals that are commonly found closest to the shore and near San Francisco docks. Here, guests will find green moray eels, wolf eels, juvenile swell sharks, and the bright orange garibaldi, the marine state fish of California.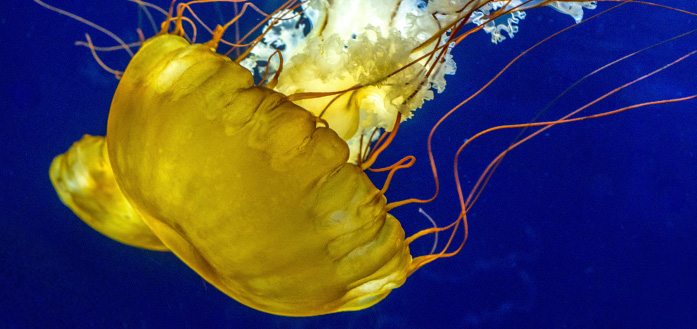 Go with the Flow
---
Enter Under the Bay and delight in a tranquil environment featuring various species of mesmerizing jellyfish including moon jellies, brown sea nettles, and other species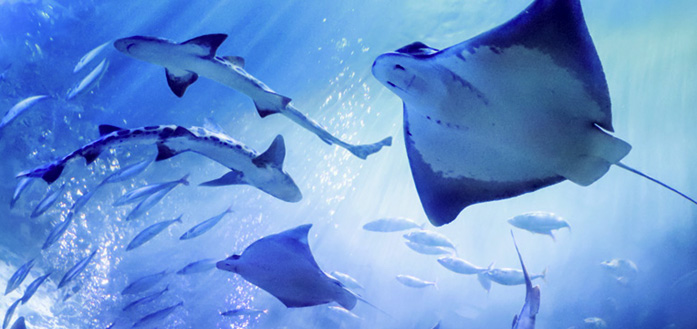 Under the Bay
---
Under the Bay is the Aquarium's largest and most iconic exhibit area, featuring two-immense tunnels that total 300 feet, holding more than 700,000 gallons of carefully maintained water from San Francisco Bay. They are home to more than 200 species of animals that swirl and glide overhead.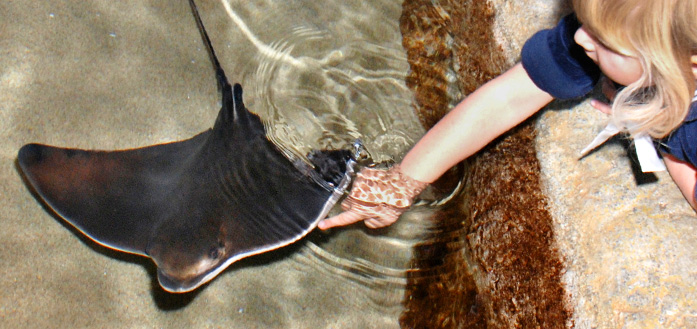 Touch the Bay
---
Touch the Bay offers two hands-on tactile experiences for Aquarium visitors. Touch juvenile bat rays, skates, sharks, and tidepool inhabitants. The Bay Lab, located in Touch the Bay, features land-dwelling animals that serve as climate change ambassadors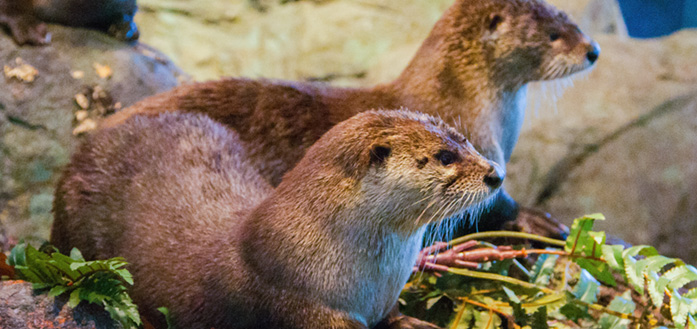 River Otters: Watershed Ambassadors
---
Encounter the amusing antics of the Aquariums furriest residents: the North American river otters. Learn about these amazing animals during special presentations, feedings, and trainings led by Aquarium biologists.
Catch a glimpse of San Francisco Bay Area's marine life and stay updated with all the excitement at Aquarium of the Bay.