Online learning:
Plastic Free Campus
Aquarium of the Bay has joined forces with Plastic Free Campus in the fight against plastic pollution in our Oceans. And it starts with you! You can make a difference in this global challenge that affects us all by learning key concepts, strategies and actions to make a positive impact on our health and environment.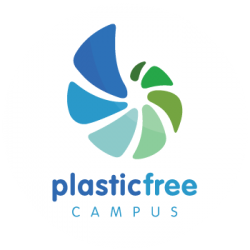 The Modules provide practical information on how to engage schools and communities in a plastic-free campaign. The modules also provide step-by-step tools to make your home, school and community less dependent on single-use plastics, and to completely eliminate these from our spaces.
Sign up for instant access
Schools, community groups, parents and general public are welcome to sign-up.
(Parents/Teachers should complete information for children.)
The Bay Academy is the BayEcotarium's youngest institution, formed in 2017. Its institutional mission is to promote an appreciation, understanding and support of the BayEcotarium's science and advocacy work to highlight global environmental issues using the local lens of the San Francisco Bay watershed.