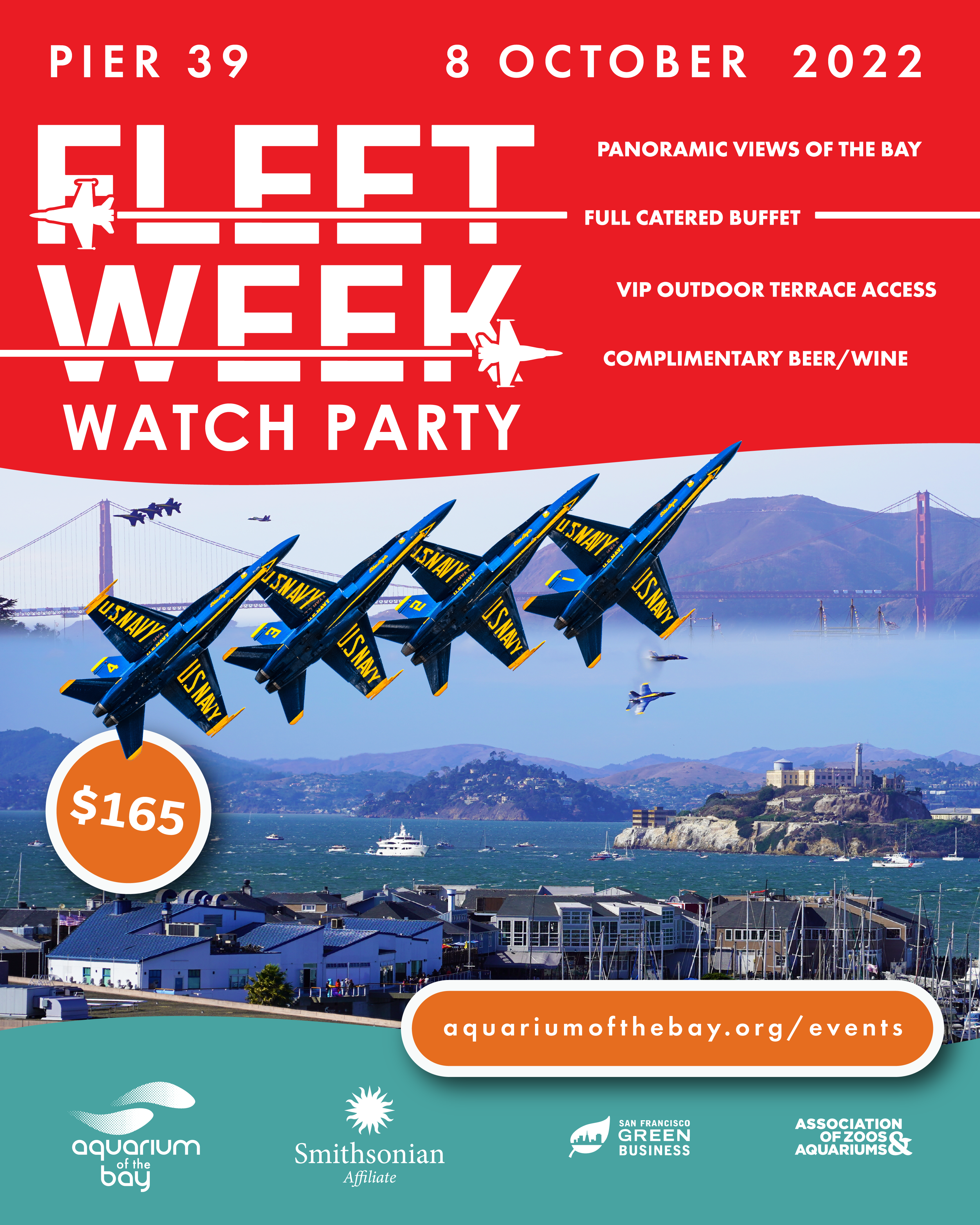 Fleet Week Watch Party
Aquarium of the Bay is proud to recognize and support the brave servicemen and women in all branches of the armed forces.
At the end of the fleet week festivities is the world-famous airshow featuring navy and coast guard pilots performing aerial stunts, flips, and tricks.
Surrounding the aquarium is our outdoor terrace that offers great panoramic views of the bay and able to catch all the excitement from the air show. Tickets cost $165 per person and include access to complimentary beer and wine, catered buffet lunch, and access to tour the aquarium. Code MAVERICK22 gets $65 off!